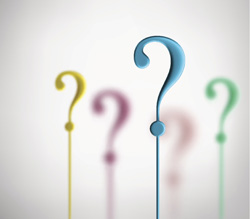 FAQs
Mt. Angel Chiropractic Answers Common Questions
At Mt. Angel Chiropractic, we want to make sure all of your questions are answered. It's important to us that you feel like a partner on your journey to wellness—after all, you're the key to feeling your best.
Below are some of the questions we hear in our office often.
Once I go to a chiropractor, will I always have to go?
No, of course not. Everyone has different needs. We are very specific about our care treatment plan so we don't have a never-ending plan. We set up a time frame and strive to meet certain outcomes in that time.
If you want, you can always come back for maintenance care just like you go to the dentist to have a checkup from time to time. But it's not required.
Not usually, but sometimes it causes some discomfort. There are three possible outcomes from an adjustment:
– 20-25% of the time you might feel a little sore after, like if you've gone to the gym for the first time in a while.
– 20-25% of the time you might not feel a huge change right away. Just like going to the gym, it might take some time before you notice a big change.
– 50% of the time you will feel awesome right away!
Can chiropractic cure everything?
Certainly not, but it's good at helping in a lot of areas! Chiropractic is best for neck pain, back pain, and headaches. It's also great for elbows, knees, ankles, or really any joint in the body.
Emerging research is showing how chiropractic can have a big impact on the brain in areas that impacts digestion, inflammation levels, and many other things.
So chiropractic can help with a lot of things! But if you're having a heart attack, be sure to get to the ER.
Why would I bring my baby or young child to the Chiropractor?
The birthing process is hard on both mom and baby. Babies can't tell you the pain or discomfort they are experiencing. So it's a good idea to bring in your newborn and have them checked out.
A huge amount of neurologic development happens as babies begin to grow. Chiropractic care can ensure that their nervous system is in the best shape possible to help with this development.
When Dr. Petracci's was born, even the hospital recommended chiropractic care for his new baby. So yes – medical doctors agree that chiropractic care can have a lasting impact on babies and children.
Can chiropractic care help with colic and how?
Yes! Emerging research shows that chiropractic care can have a great impact on colicky babies. The "how" is a process that is still being researched. We know chiropractic care has a neurologic impact on the brain. This impact can be life-changing for colicky babies (and their parents!).
A lot do, and some don't. Insurance companies can't ignore the fact that there's a financial benefit to getting people better without getting them hooked on pain pills or putting them through surgery.
By not going down a treatment path that will lead to long term care, we can dramatically reduce the cost of a patient's medical expense. Insurance companies know this, and that's why many will cover the cost of care.
We are in network with many insurance companies. We'll be happy to check your benefits so you know exactly how much your treatment will cost.
Do I need a referral from my physician?
To actually seek care, no referral is needed.
However, some insurance companies will require a referral through one of their providers if you want to use your insurance benefits. We will check this through your insurance before you begin care.
Do you work with Medical Doctors?
Yes, absolutely. In fact, Dr. Petracci works ON medical doctors. We see several MD's as patients at Mt. Angel Chiropractic. They believe in what we do and give us great referrals as well!
Will I get adjusted on my first visit?
Yes – if that's what you want, we will certainly adjust you.
The only reason we would not adjust is if there is some major problem that would make the adjustment unsafe (but this is incredibly rare).
Will you suggest exercises or other things I can do at home?
Yes, we can give patient-specific stretches or exercises if you want. Some people don't want this, and that's ok too. If you're interested in knowing how you can support your chiropractic adjustments at home, just ask!
Can someone who's had back surgery see a chiropractor?
Absolutely. We work on a lot of people that have had back surgeries and spinal fusions. Dr. Petracci never tries to move areas of the spine that have been fused.
Often times the areas above or below the fusion site show increased degeneration, so it's actually important to receive chiropractic care once you're fully recovered from your surgery.
Contact Us Today
Still have questions about Chiropractic Care in Mount Angel? Contact our friendly office and we'll be happy to help you!
CONTACT US »
---
Mt. Angel Chiropractic FAQs | (503) 845-9373